A great company has a great team behind it.
We have dedicated our entire careers to building and creating dietary, wellness tests and services, which deliver personalized information to you and your body's needs, helping you achieve new and undiscovered levels of holistic health.
We exist to serve you.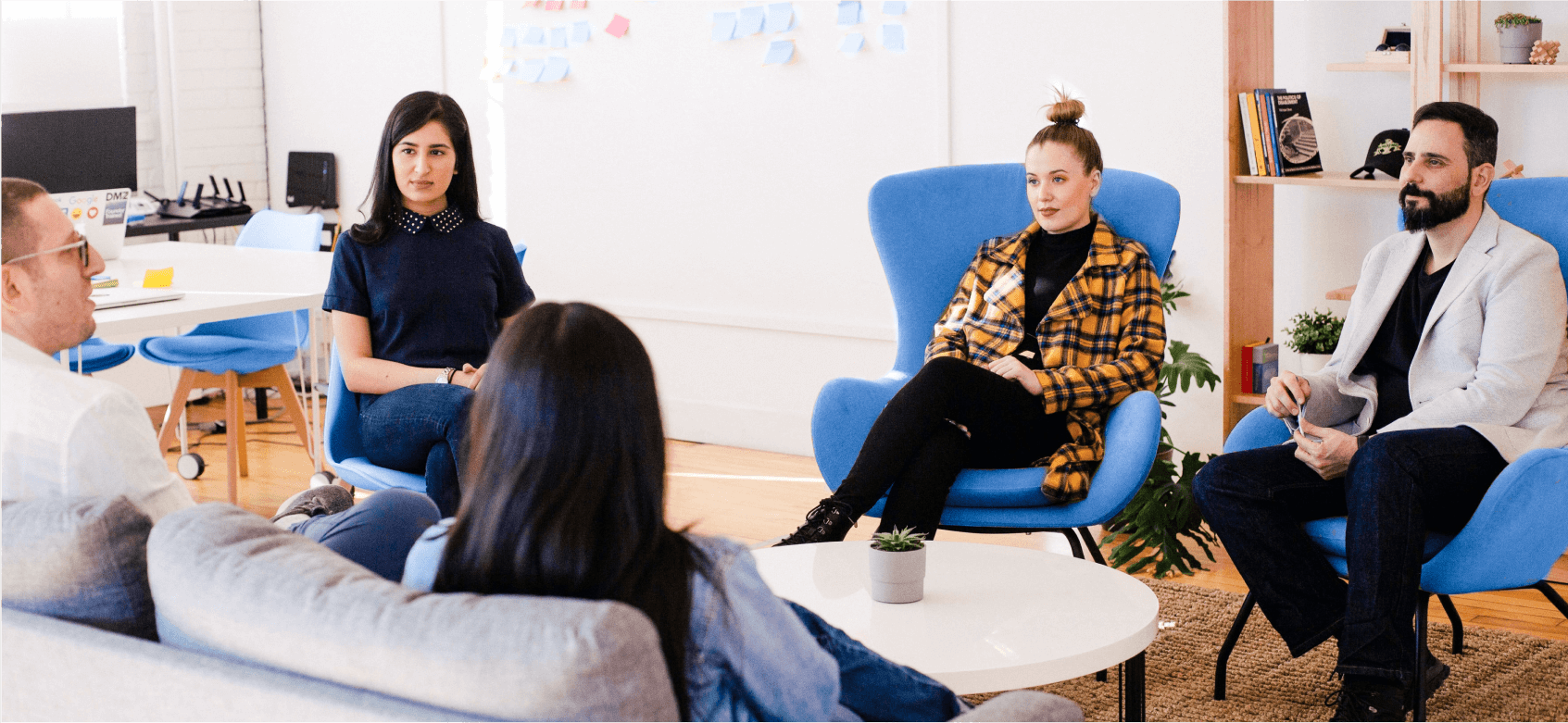 40
+
Years Combined
Experience
Our Core Beliefs
The beliefs and methods we apply behind everything we do are based on the fundamental sciences involving nutrition, digestion, nutrient deficit, and the detoxification channels of the human body.
"Health is not valued until illness comes. Health is therefore not a cost nor an expense, its an investment."
Diet
"One person's food is another person's poison."
We believe everyone's diet should be specific to the person's biological needs. A food that may be deemed "healthy" cannot be healthy for everyone - everyone's biological chemistry is unique; therefore, everyone should be treated individually and uniquely.
Digestion
"Every disease starts in the gut."
We believe that digestion should be optimal if we want to live an optimal life. Restroom issues, digestive symptoms and fatigue are physical symptoms, representing an imbalanced and inflamed gut. Paying attention to these symptoms and identifying the route cause can help pave the path to a healthier digestive system, resulting in an optimal life.
Deficit
"An unhealthy state is a tragedy of nutrition."
Regardless of a healthy diet or exercise regime, if the body is in a state of vitamin, mineral, or fatty acid deficit, it can struggle to perform the thousands of chemical and hormonal processes it needs to perform daily. Intracellular deficits are largely different to blood deficits - we believe it's essential to address both. We make intracellular deficit testing easy and possible through the usage of our biotechnology testing.
Detox
"The cells need to be free of toxins so they can vibrate in harmony."
We believe that for nutrients to be successfully processed and recognized by the cells, they must be clean and free from "toxic sludge." Toxic sludge can be accumulated through poor dietary choices, toxins, and stress, resulting in cellular deficit and dehydration. Understanding which household and environmental products and inflammatory foods are causing the toxicity is the first step to decrease any toxic burden, helping the body heal faster and thrive.
Our Executive Team
Meet the executive team who work to create individualized Health & Wellness testing and tools to help you achieve your goals, create a life of optimal wellness, and live with passion and purpose.
Dr. Samantha
Co-Owner, Founder, President & Managing Director
Dr. Samantha holds a doctorate PhD in Biochemistry and started her career in nutrition over a decade ago, born out of her health struggles during her youth. She meticulously studied all nutritional and scientific material she could find to transform her health and life. This cultivated in her creating a healing blueprint that works to transform health-related issues for thousands of people, primarily influenced by the practice of the biotechnology testing we use in Advanced Food Intolerance Labs today. As a born entrepreneur, she has consulted for other testing providers, and was an owner of a supplement company before founding Advanced Food Intolerance Labs with Dr Darin. She is responsible for the company's executive team management, vision, marketing and sales, testing technology, and future. Her passion is to help our clients restore faith when hope has been lost, helping them discover, undiscovered levels of health and wellness.
Alexis
Senior Coordinator
Alexis strives for excellence in all aspects of client support and customer care while maintaining quality of the services and processes throughout the company. She first got into customer service and system operations working at her first managerial position as a retail manager. This is when she knew that she wanted to serve as a larger purpose that not only challenges her abilities, but also helping people in the process. Alexis has obtained a Bachelor of Arts degree in Interpersonal Communications from the University of Kansas with a concentration in Spanish. She has been with Advanced Food Intolerance Labs since the start of service production - and her favorite aspect of this company is working with a team that has the common goal of providing people with the utmost comprehensive and quality service and who continuously strive to innovate and produce the best for our audience.
Our Panel of Experts
Meet the expert panelists who provide knowledge and break-through articles and advances, in medical, and complementary scientific technology and methods.
Dr. Shola L.
Panel Expert, Medical Doctor
Dr. Shola is a medical doctor with a passion for health, wellness, and nutrition, starting her journey at the University of North Texas with a degree in biology and a minor in chemistry and Spanish, later obtaining her degree as a doctor of medicine from Washington University of Health and Science. While there, she successfully implemented and facilitated health and wellness programs for a diverse range of participants in under-served communities with a "hands-on" community outreach and a preventative medicine approach. Dr. Shola uses training and education to proactively manage patient health issues, promoting nutrition and wellness action plans. In 2022, Dr. Shola will also receive her board certification in functional nutrition and lifestyle counselling. After her own experience with unsuccessful hormonal imbalance treatment, she redirected her focus from treating symptoms to addressing the root cause with a functional medicine approach. Dr. Shola's health is now better than ever before, and she has since helped many women to achieve the same. Dr Shola attributes her success to her faith in God and passion for seeing people achieve optimal health.
Saqib N.
Panel Expert, PhD Molecular Biology
Saqib is a researcher and scientist in Molecular Biology with decades of experience, contributing to the medical world with published investigative articles and lab reports in international peer-reviewed scientific journals. Saqib ranks 26 in the National Eligibility Test, General Biology in the world. His in-depth data analysis and scientifically correct writing in Epigenetics, Chromatin Biology, Biophysics, Epigenomics, Biochemistry, and Virology, help the communal medical centers and laboratories gain advancements in their scientific operations. Saqib has a passion for understanding in-depth fundamental sciences, and continues to lead the way in scientific research and published articles.
We are an energetic group of people who believe in energetic medicine and science.
We are delighted to offer our customers an affordable home-to-lab testing solution that is simple to take, and comprehensive.
We continue to invest in the latest equipment and technology to improve speed and accuracy.

We place the customer at the center of our working universe.

We highly value the work we do and what we provide. We firmly believe it can help you.
We want to make a difference.
We are backed by Physicians, Healthcare Practitioners, Biochemists and Scientists, with decades worth of combined knowledge in Health & Wellness.
From our experience, we found that the number of people struggling with health issues and symptoms, who had undergone conventional medicine with no answers, had increased rapidly.
Our mission is to help our clients uncover the true root causes versus just addressing the symptoms.
Our testing offers a different approach outside mainstream medicine, giving people hope by showcasing the health problem's root cause.
We don't address symptoms; we address root causes.
We stand for a cause.
We are here to serve you.
United States (HQ)
11016 Quivira Road
Overland Park, KS 66210
Canada
Mail To:
11016 Quivira Rd.
Overland Park, KS 66210
Australia
Mail Forwarding Address:
84 Hunter Rd
Derrimut, 3026, Australia
Note: all samples will be delivered back to our USA laboratory address.